Human Resources
The 700-plus teaching and non-teaching staff across the Trust are supported in all aspects of their employment by a dedicated Human Resources team.
---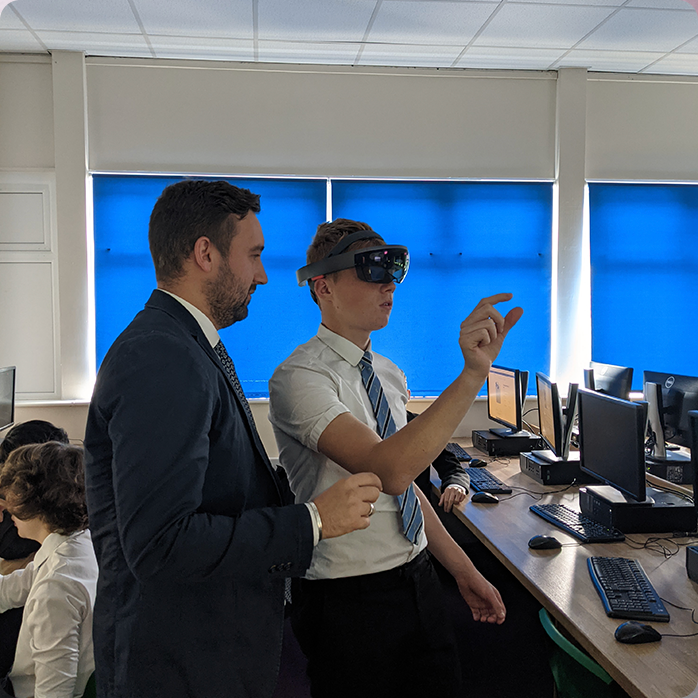 Our HR shared services model benefits academies by reducing cost and avoids duplication.
It improves quality and consistency of service to Principals and Line Managers and enables a greater HR focus on facilitating and supporting organisational change.
Knowledge and experience are shared across the Trust and policies are standardised with central staff records.
Our model also provides systems and processes for employee self-service.
The team supports Principals and leadership teams in the recruitment process. We aim to attract the highest quality individuals to teaching and non-teaching roles.
Principals are supported by our partners at Wilkin Chapman with a phone and email support line for any employment issues.
---
New starter, induction and exit support is provided by Human Resources and they ensure the Trust's commitment to CPD and Performance Management.
They undertake DBS and right to work checks and administer payroll and pensions data.
The team implements employee-focused policies and benefits across the Trust, such as our Educational Assistance Programme and Cycle to Work scheme.
Absence management support is provided and TUPE transfers and restructures are handled.
Statutory returns, such as Gender Pay Gap Report and School Workforce Census, are completed and terms and condition advice provided.